Meet Madisen. She's easy going, a skilled swing dancer, a key member of the Sky Inc leadership team, and 'the coolest dork you'll ever meet.'
"Madisen is great," says Sky Inc president, Jonathan Perry. "She is extremely solution-oriented and she's a quick learner. She has only been here a few months and is already managing 4 people. She has a very calm and welcoming demeanor. We're glad to have her on the team."
Let's get to know Madisen and hear about her experience working at Sky Inc…
Madisen spent the first 5 years of her life in Orange County, CA. She looks back with fond memories of going to the beach and visiting Disneyland with her family. She later moved to Utah, where she spent the next fifteen years enjoying exploring the beautiful terrain. It was in the desert lands of Utah where she developed the interesting hobby of geode hunting.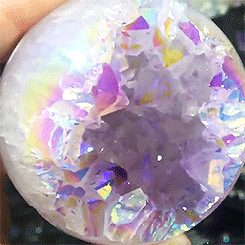 Over millions of years, beautiful crystals form inside the holes of sedimentary rock. When you break open the geode, you'll see amethyst, agate, quartz, and other minerals. Pretty cool, right?
Another highlight of Madisen's early years was starting a swing dancing club in high school. "It's really fun! Everyone can learn it and it looks a lot more difficult than it is."
"I am a dork. But I'm the coolest dork you'll ever meet," Madisen told us. (And we love her for it!)
Madisen's prior work experience includes department management positions at well-known grocery chains. Through these roles, she learned the importance of listening before coaching — an important lesson that serves her in her current position at Sky Inc.
Looking to experience a new culture, Madisen moved to Tennessee 2 years ago with her boyfriend of 5 years, Paris.
A member of the Sky Inc team since March, Madisen is a testament to the fact that results are more important than tenure at our firm. Madisen was hired into an entry level position at Sky Inc — and in no time she has already worked her way into a leadership role in which her primary responsibility is training our company's new hires.
As a trainer, Madisen draws strength from the challenges she faced on her own journey. "I really struggled in my first couple of weeks, but now I'm consistently one of the top reps. So what I tell the people on my team is that if I can do this without any sales experience, you can do it."
Madisen is an encouraging coach who reminds her trainees that becoming great at anything takes time. "I reassure them that of course they're not going to be good yet, they're just starting out, that's why they're in training."
She went on, "The most challenging part for me is watching other people who I believe will do well doubting themselves. I think it's important to show people how far they've already come."
What kind of leader does Madisen strive to be? "I want my team to view me as someone who is kind-hearted, an ear to listen, and a shoulder to cry on — and of course a person of high integrity."
Despite not coming from a sales background, the sales process has become one of Madisen's favorite parts of working at Sky Inc. "I genuinely enjoy talking to customers and being able to help them out. I learn so many people's life stories and focus on creating a personal relationship with my customers. Every person has their own fund of knowledge or interest, so I love the chance to expand my own knowledge every day."
Madisen is a big believer that success in sales comes down to self-discipline and having a great attitude. "Even if you're having a terrible day, it doesn't mean it can't get better. You have the power to turn your whole day around."
"This company is all about self growth," Madisen says. "My manager, JP, really pushes us all to be better and to reach our full potential."
During her time at Sky Inc, Madisen has become an avid note-taker and has adopted a student mentality — something she says has sky-rocketed her own development.
She also appreciates the opportunity to learn from successful people in the industry. "It's fun to be able to brush shoulders with our consultants. I can't tell you that I would have met a multi-millionaire if it weren't for this job."
We asked Madisen to describe her co-workers and the work environment at Sky Inc. "It's just one big family — we all take care of each other, we all joke around, we all tease each other." She continued, "I love everybody that I work with, I talk to them all the time, we hang out outside of work, we're all very close."
Madisen's next steps? In the coming months, she's gearing up to earn yet another promotion at Sky Inc. She hopes to be in an Assistant Management position within the next 6 months.
Taking care of her family is what drives Madisen to work hard every day. "My dad has worked his whole life at a lumber yard. I want to help him retire because he took care of me when I needed him." Madisen also thinks about her future family, and is motivated by having the financial freedom and the flexibility to support her kids and attend all of their events.
We have to say, Madisen left us with some pretty epic final thoughts:
"If things are challenging, stick it out. It's like bamboo. During the first 3 years, it just grows its roots. Then, in the third year, it finally sprouts upwards. It can grow to 100 feet tall and it's very strong against wind. You have to get grounded first – and then you can grow."
We hope you enjoyed getting to know Madisen! Be sure to follow Sky Inc on instagram @ sky_inc_nashville!