Halloween is here and Sky Inc loves celebrating such a fun and spooky day. We took some time to ask our employees a bit about their favorite parts of this fantastical day. Let's see what they said!
Their favorite activities were the costume parties and dressing up, while other told us they preferred the chance to watch scary movies.
Next of course, we needed to find out their favorite Halloween movie. A majority said Beetle Juice, though Hocus Pocus was a close contender and someone mentioned Tim Burton's The Nightmare Before Christmas — we love them all honestly, who couldn't love the Sanders sisters and their silly witchy antics? All Halloween classics for sure!
Sky Inc also loves the costume part of Halloween, so we asked our employees what they were dressing up as on the night of Halloween. We got a wide variety of answers ranging from Pippi Long Stocking, the Blue m&m, to 2Chainz and Elvis – quite the creative bunch we've got here at the office.
Here are some little known facts about Halloween…
Did you know that Halloween is based around the Celtic Holiday of Samhain, which was a day celebrating the roaming spirits. People would dress up in costumes and leave out treats for the spirits, sound familiar?
Jack-O-Lanterns didn't used to be exclusively pumpkins, they used to be made out of beets and turnips too!
In the olden days, it was customary to dance for your treats instead of just going door-to-door, can you imagine?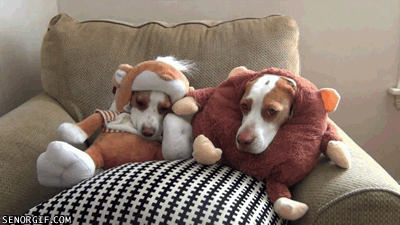 From all of us at Sky Inc, we hope you have a spooky, safe and fun-filled Halloween! Boo!
Like us on Facebook to see what we're up to this Halloween!